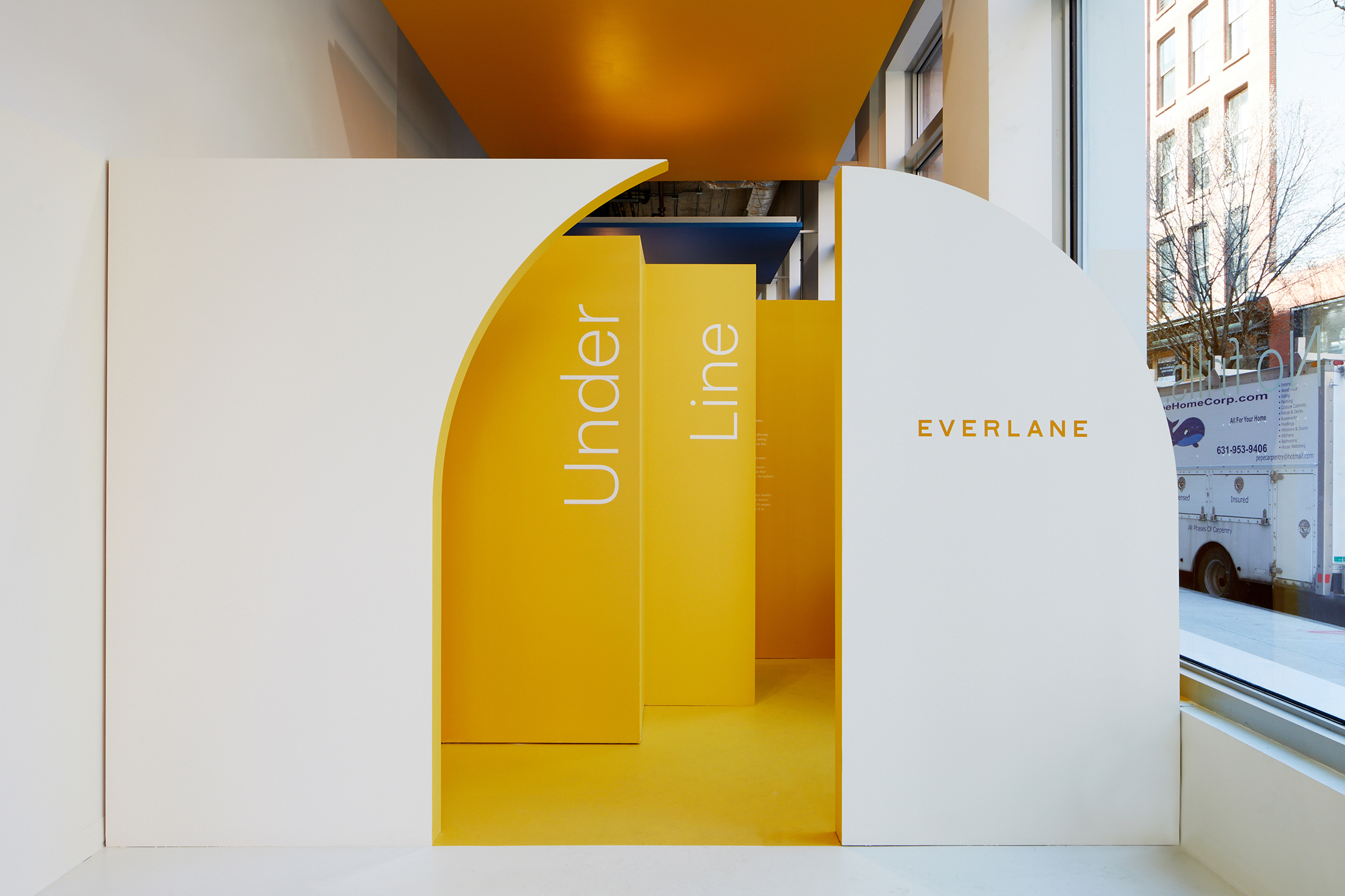 EXPERIENTIAL STRATEGY, SPATIAL DESIGN, PRODUCTION

A storefront for telling story for Everlane


For Everlane's launch into the underwear category, I worked with the apparel and accessories brand to conceptualize and produce The Under Line, a two-day experiential activation in New York City and Los Angeles.

Using the launch campaign's messaging and visual direction as foundation for the experience, I conceptualized an exhibit-like installation for visitors to navigate and explore the marketing story come to life. I consulted for Everlane from initial concept brainstorms through spatial design development of the branded environment, and managed production for each venue through to install day.
Visually inspired by the product itself, the activation was designed with curved structures and cut-out forms assembled to reveal the experience in paced moments. As guests explored the linear space, the product narrative unfolded the story in chapters through interactive touch points: a listening station with factory interviews, a large-format visual and video content, and a tactile material display to learn and discover.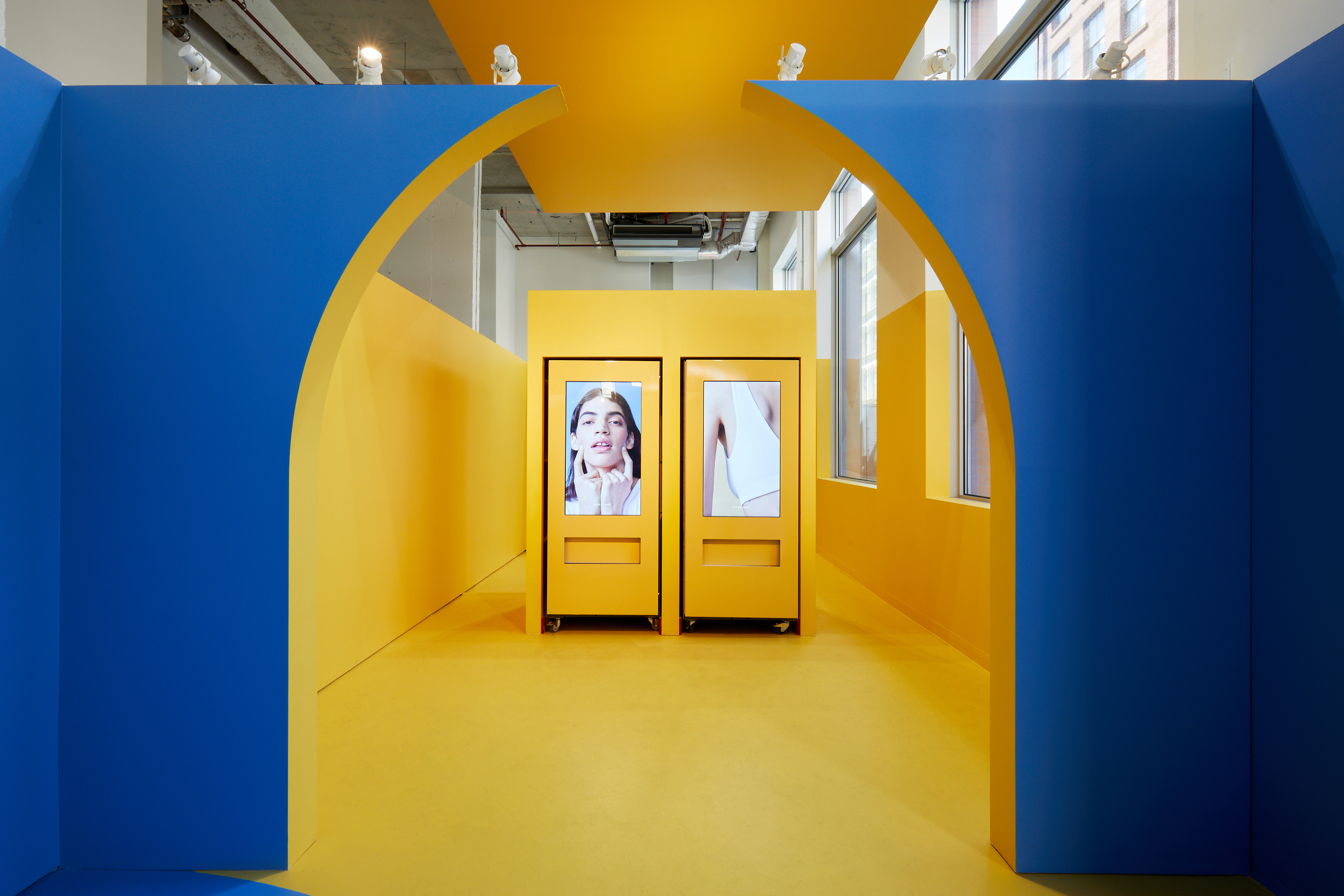 The final phase of the experience culminated in a surprise-and-delight interaction with the product itself — after completing a personalized product quiz, guests received a pair of the new product for free, dispensed from an interactive vending machine in a matter of seconds.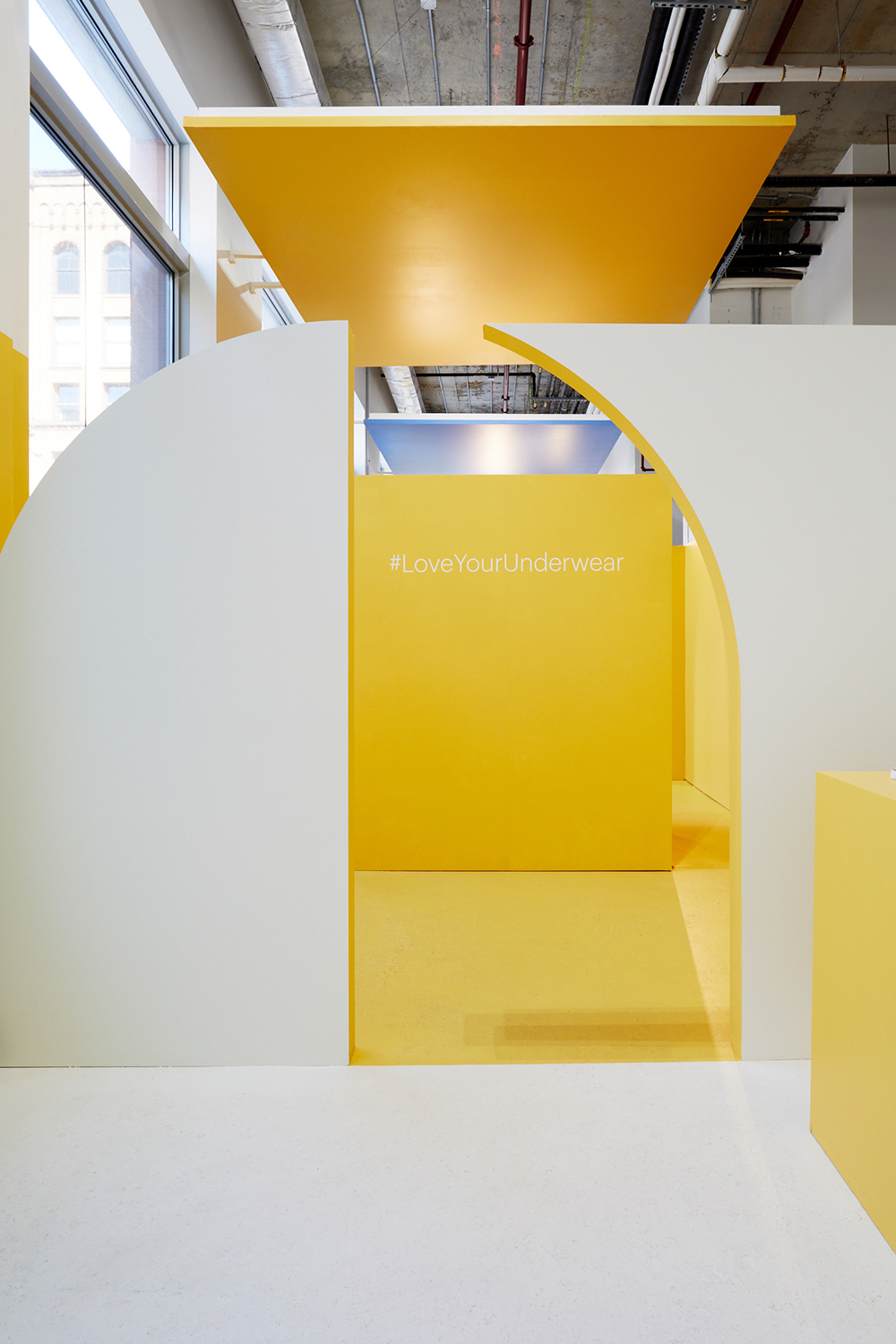 Fabrication: Square Design
Environmental Signage: Carla Poirier and Zara Moore
Photography: Guillermo Cano and Paulsta Wong